Father Ray Day Care Center
As Pattaya grows in size so does the number of people who travel from all four corners of the Kingdom to find work. Parents arrive with the hope of finding work to provide a better life for their children.
Many parents are unable to seek employment due to a lack of child care facilities. Other parents leave their child alone whilst they go of to work, placing the child at risk of harm.
Each morning more than one hundred young children arrive from the poorest slum areas of Pattaya. These youngsters find a safe environment to spend their days, giving their parents a chance to find employment.
Many parents of these children are unable to provide a nutritious breakfast meal for their child. Many homes have no cooking facilities, or the family is unable to afford food. When a child arrives at the Father Ray Day Care Center they make their way to the dining room for breakfast. A hot bowl of nutritious food awaits them, and it is the first of two meals and several snacks that each child will receive.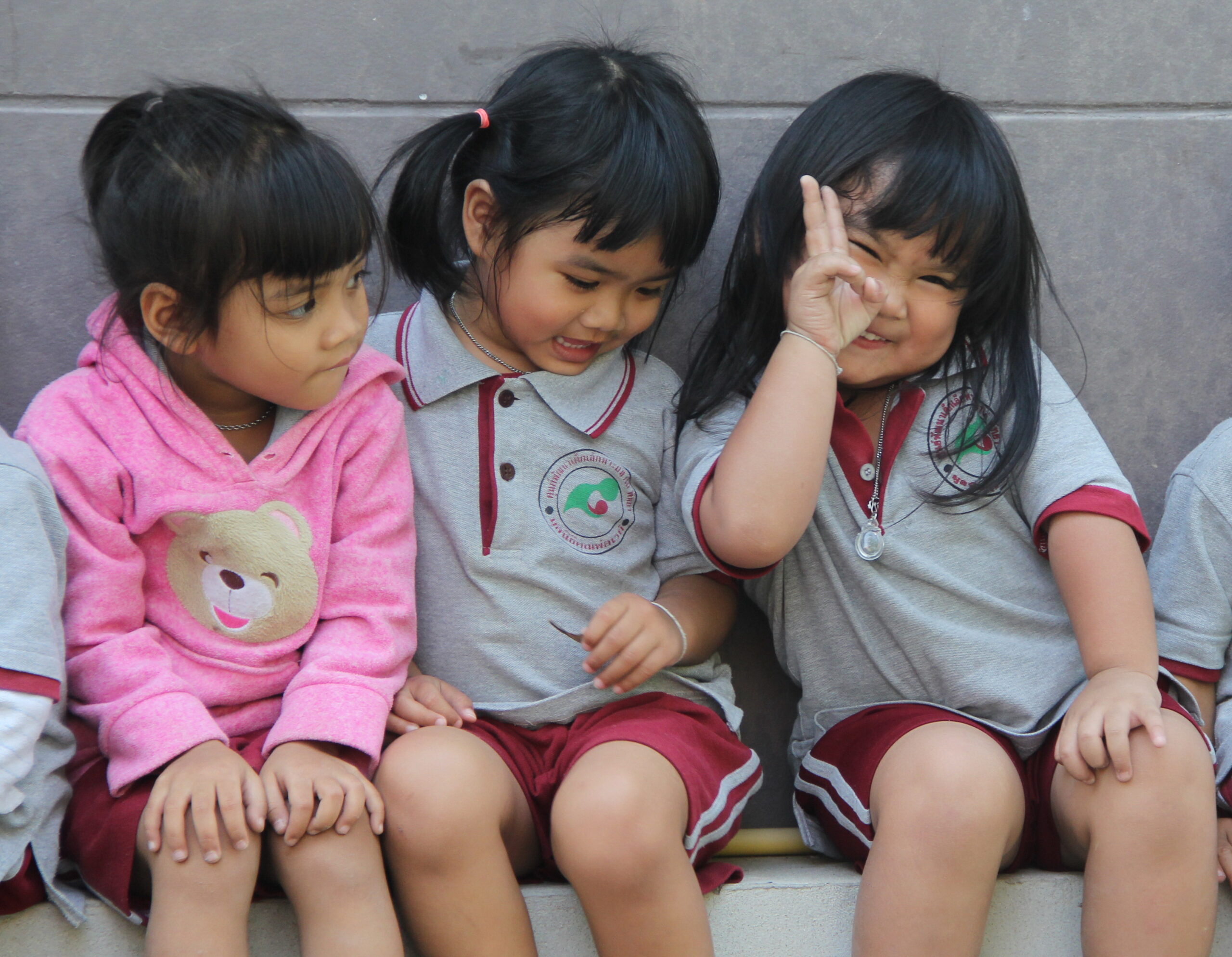 Education
Father Ray Day CenterChildren are placed in groups according to their age and they all receive an education suitable to their age and ability.
The younger children learn to interact with other children through play. Activities which stimulate their young minds, building blocks, beading and crafts allow the youngsters to use their motor skills.
There are kindergarten classes which teach basic educational skills, fine and gross motor skills, Thai and English.
We hope that by providing child care facilities to the poorer members of society, parents will find suitable employment which will break the cycle of poverty and provide the child with more opportunities in life than what was available to previous generations.
This is the only Father Ray Foundation project which charges a fee. Each morning the families of the children are asked to pay 20 baht if they can, and when they graduate the money is returned to the family which allows them to buy uniforms for their new school.